Project updates
Industry Corner
The NFFA EUROPE Single Entry Point for Industry
NFFA-Europe recently openned its One Stop Shop, an online interactive feature allowing anyone to interract within a few minutes with its pluridisciplinary expert hubs from all over Europe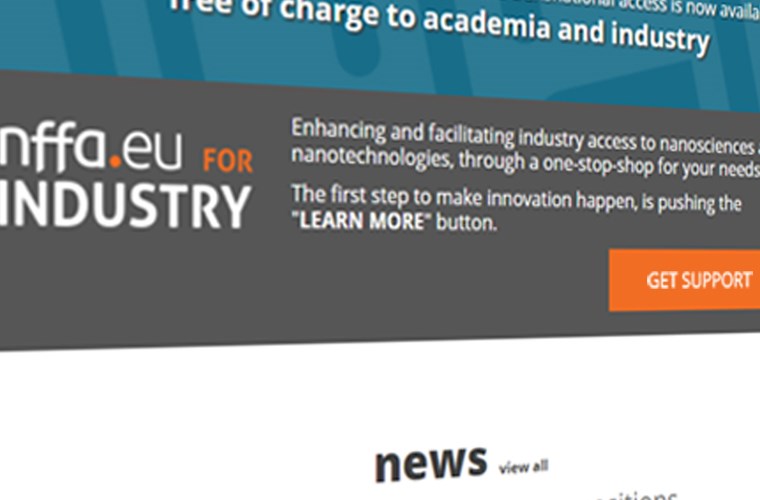 NFFA-Europe recently openned its One Stop Shop, an online interactive feature allowing anyone to interract within a few minutes with its pluridisciplinary expert hubs from all over Europe.
In today's increasingly remote and digital industrial environment, reaching the decision maker is not easy. To effectively attract the attention of decision makers, NFFA-Europe need to get creative by updating old approaches and trying new ones, through an online approach due to the distant nature of the technical and industrial liaison networks.
NFFA-Europe Single-Entry-Point is the very core of the industrial user experience. We wanted to reduce the amount of actions that a potential user has to undertake to submit an application, while in the same time augmenting the interaction between the Technical Liaison Network, the Industrial Liaison Network, and the potential user.
Starting from the consideration that NFFA-Europe, for industry, must become a unique platform and not simply a consortium, we designed a "button dynamic", so that any potential industrial user can push this unique button, on our unique website, and get relieved of the time -consuming and most uninteresting part of the application process by entering directly in contact with any person able to answer his/her questions, and to shape his/her challenge/need with the right technique or application for it.
The Single Entry Point materialised in September 2017 as an interactive helpdesk feature, directly connected with the TLNet/ILNet coordinator.