25 Jul 2023
-
Aveiro, Portugal
A keynote speech on NFFA-Europe at ANM 2023
Dr. Dmitri Petrovykh will provide insights on the NFFA-Europe Pilot project at ANM 2023, an international conference series on Advanced Nano Materials.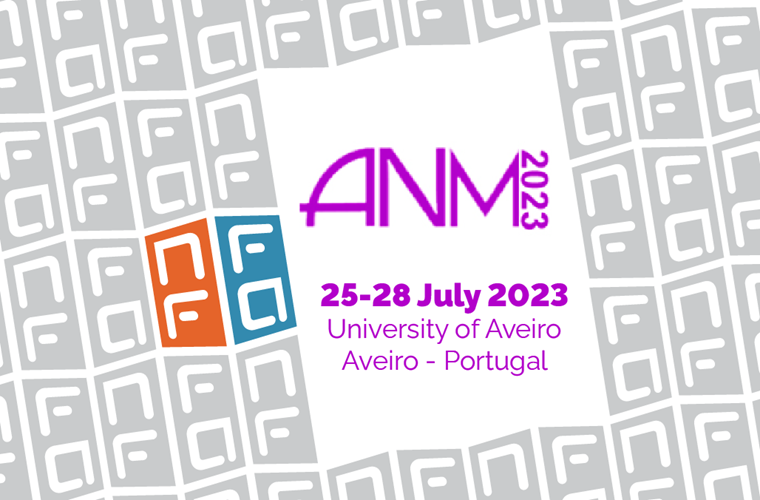 We are thrilled to share the exciting news that Dr. Dmitri Petrovykh, Corporate Expert at the International Iberian Nanotechnology Laboratory (INL) and a member of the ANM Scientific Committee,will be delivering an insightful keynote speech on NFFA-Europe Pilot at ANM 2023.
ANM is an annual conference series focused on Advanced Nano Materials, and this year's 20th edition will take place from July 25th to July 28th at the University of Aveiro in Aveiro, Portugal.
ANM 2023 will bring together researchers and innovators to explore the latest advancements in nanomaterial science and technology, providing an enriching platform for knowledge exchange and collaboration. This cutting-edge conference series will feature the following events:
20th International Conference on Advanced Nanomaterials
12th International Conference on Advanced Graphene Materials
12th International Conference on Hydrogen Energy
10th International Conference on Advanced Energy Materials
8th International Conference on Advanced Magnetic and Spintronics Materials
7th International Conference on Advanced Polymer Materials and Nanocomposites
7th International Conference on Solar Energy Materials
5th International Conference on Organic Light Emitting Diodes (OLED)
Dr. Petrovykh's presentation, titled "NFFA-Europe Pilot: Open-access Research Infrastructure for the European and worldwide nanoscience community", is scheduled for July 27th from 15:30 to 15:50 (GMT +1). We take pride in having him as a member of the General Assembly of NFFA Europe, where he also leads the Expert Group on Nanosafety and serves as an Expert on International Research Infrastructures (RIs).
Event informations
Location
Aveiro, Portugal